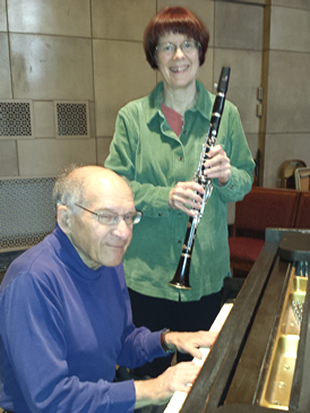 Enjoy a journey down memory lane ...
Pianist-singer Alan Pearlmutter and clarinetist Linda Poland team up to present a series of innovative one-hour concerts featuring folk, popular, show and classical music. The programs include creative musical arrangements and enlightening narratives, all specially crafted for senior audiences.
View Duo Programs
In addition, Alan Pearlmutter presents
Solo Programs
, playing keyboard and singing songs from the great American songbook.
Sing-alongs are included.
View Solo Programs
We bring a wealth of joy and personal rapport to smaller, more intimate audiences, as well as to larger groups.